Wet Paints Shipped Free
We carry both All Kandy by Autobahn AND Tamco Brand Quality Paints. All of the urethane paints we carry are of the finest automotive quality and will provide years of protection. These wet paints shipped free by the manufacturers will always be fresh and of the highest quality.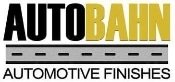 Kandypearls is the original seller of pearl pigments on the Internet. We have been around since 2005, and have upheld an amazing reputation as far as kustomer satisfaction is concerned. You can always count on speedy shipping, great kustomer service, and when you call us, you will always talk to an owner of the company. Never any need to ask for a manager. We have been around for 10 years and are on our second web site. Check out our old site if you like.  Don't forget to check out our Youtube Channel.
No products were found matching your selection.